DIY Your Own Fabulous Rose Jar Light
Do you want you create your own enchanted jar light? With a simple twist of string lights and a pretty rose inside your glass dome, you will have a fabulous decorative item. It looks so lovely for indoor and outdoor space. Read on and follow our 5 very simple steps to DIY a thoughtful piece in moments.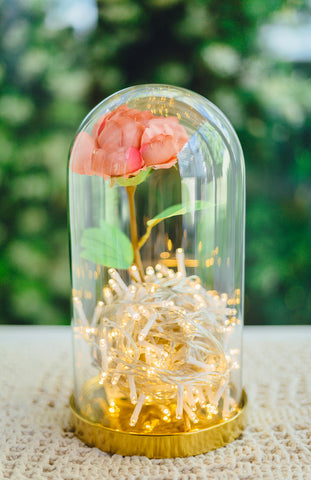 Things you will need:
A glass dome jar with a wooden base
Fairy lights
An artificial rose
Step 1:
Using a ruler and pencil, mark the central point of the base and get drilling.
Step 2:
Pop your rose stem in the hole.
Step 3:
Lay the string lights in good order and place it in the jar.
Step 4:
Put the glass dome over the top, turn on the lights. And you can scatter a few petals on the base of the dome for a truly authentic look.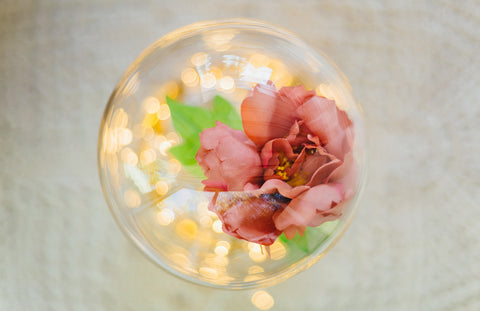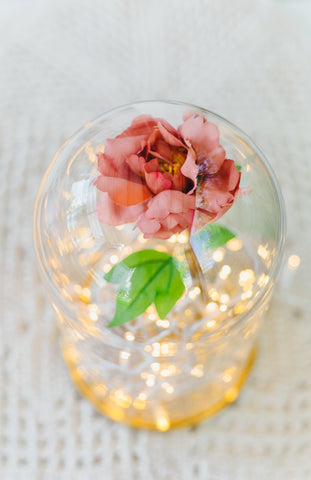 With several steps, you get an amazing jar light. Sometimes life is hard, especially living in such huge uncertainty with the covid-19 virus rampant. We are reminded how important it is to make every moment count, so, why not try something interesting and cool to brighten up our ordinary life. Prepare the materials and try. You will definitely get inspired from these simple but pleasant DIY projects.